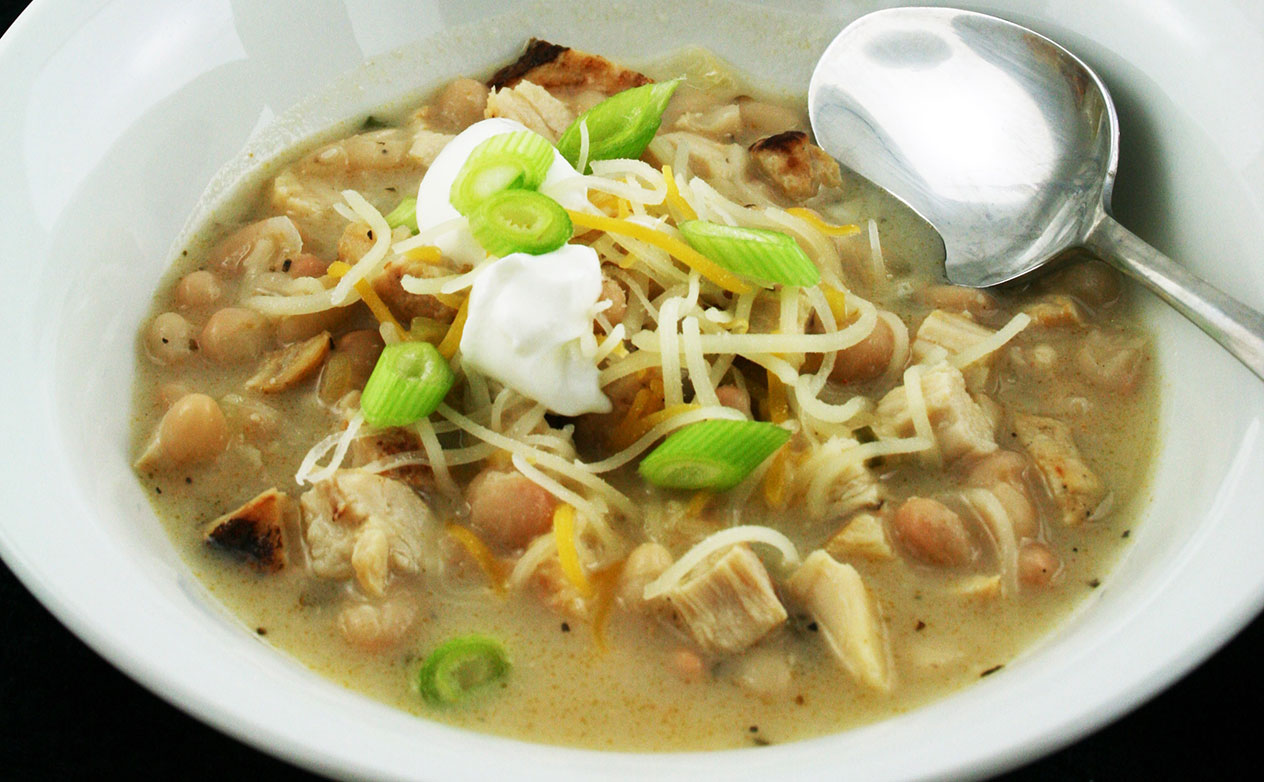 Who can say no to a bowl of warm, thick chili that's loaded with tender chicken and beans? This recipe is made even easier through the slow cooker. In a few hours you can have a hearty meal. It's that easy!
6-8 Servings
Print
Ingredients:
4 cans (approximately 14 ounces each) navy beans
2 cups diced, cooked chicken
3 cups chicken broth
2 medium onions, chopped
2 cloves garlic, minced
2 cans (approximately 4 ounces each) diced green chilies
2 tablespoons vegetable oil
2 teaspoons ground cumin
1- 1/2 teaspoon dried oregano
1/4 teaspoon cayenne pepper
1/2 teaspoon pepper
Salt to taste
Method:
Place beans, chicken, and chicken broth together in a slow cooker.
Saute chopped onion and garlic in oil until transparent.
Add spices and green chiles to onion mixture and stir well.
Add to slow cooker mixture and stir well.
Cook in slow cooker on low for at least 2 hours.
Garnish with sour cream, chopped green onions and Monterey Jack cheese if desired.