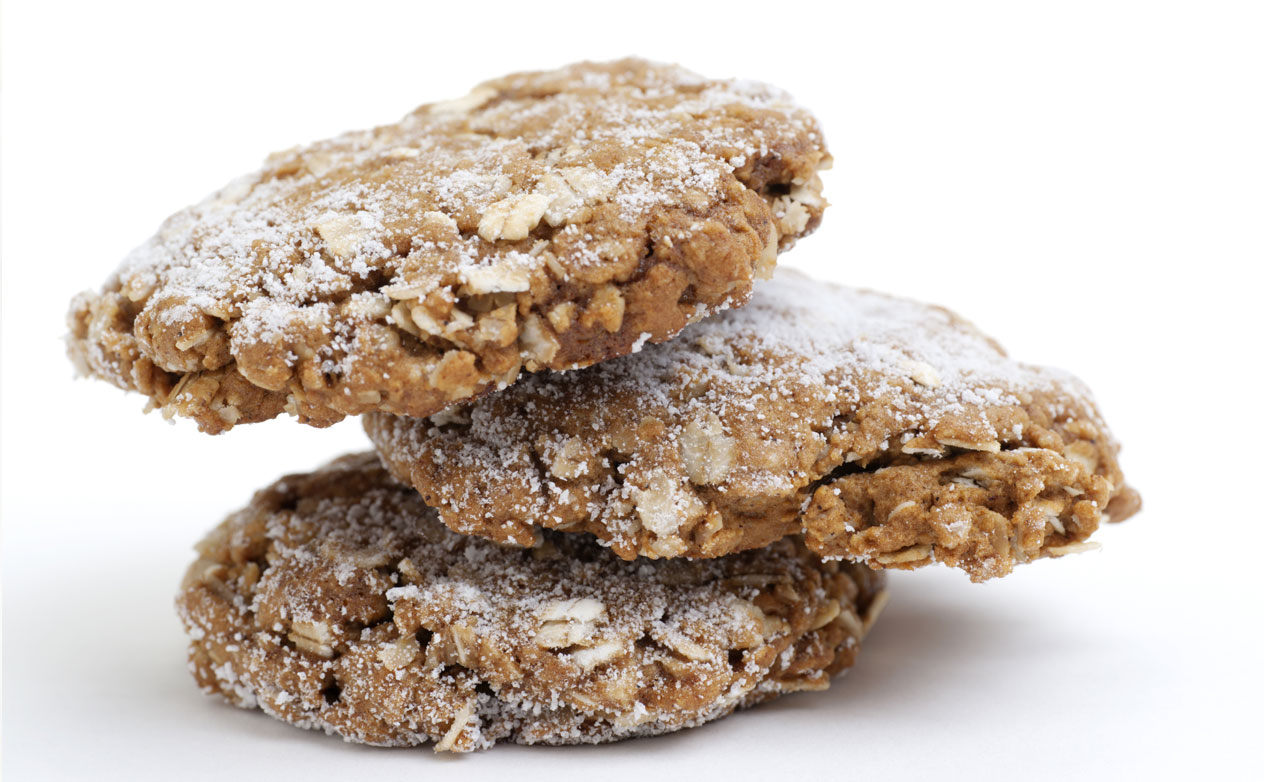 10 Servings
10 Minutes
Print
Ingredients:
1-1/2 cup sifted flour
3/4 teaspoon baking soda
1/2 teaspoon salt
1/2 cup shortening
3/4 cup sugar
1 egg
1/4 cup molasses
1/2 cup coconut or raisins
1/2 cup chopped nuts
1 cup sugar for dipping cookies
Optional
1/4 cup oatmeal added to taste, for a crispier cookie
Method:
Sift flour, baking soda and salt together.
Cream shortening, sugar, egg and molasses. Blend in dry ingredients gradually and mix thoroughly. Add raisins or coconut, nuts and oatmeal (optional). Chill.
When ready to bake, preheat oven to 375 degrees F.
Roll out dough on a floured board to about 1/4 - 1/2 inch thick. Cut cookies using a round cookie cutter. Dip each cookie in sugar and bake on lightly greased or non-stick cookie sheet for 10 to 12 minutes.