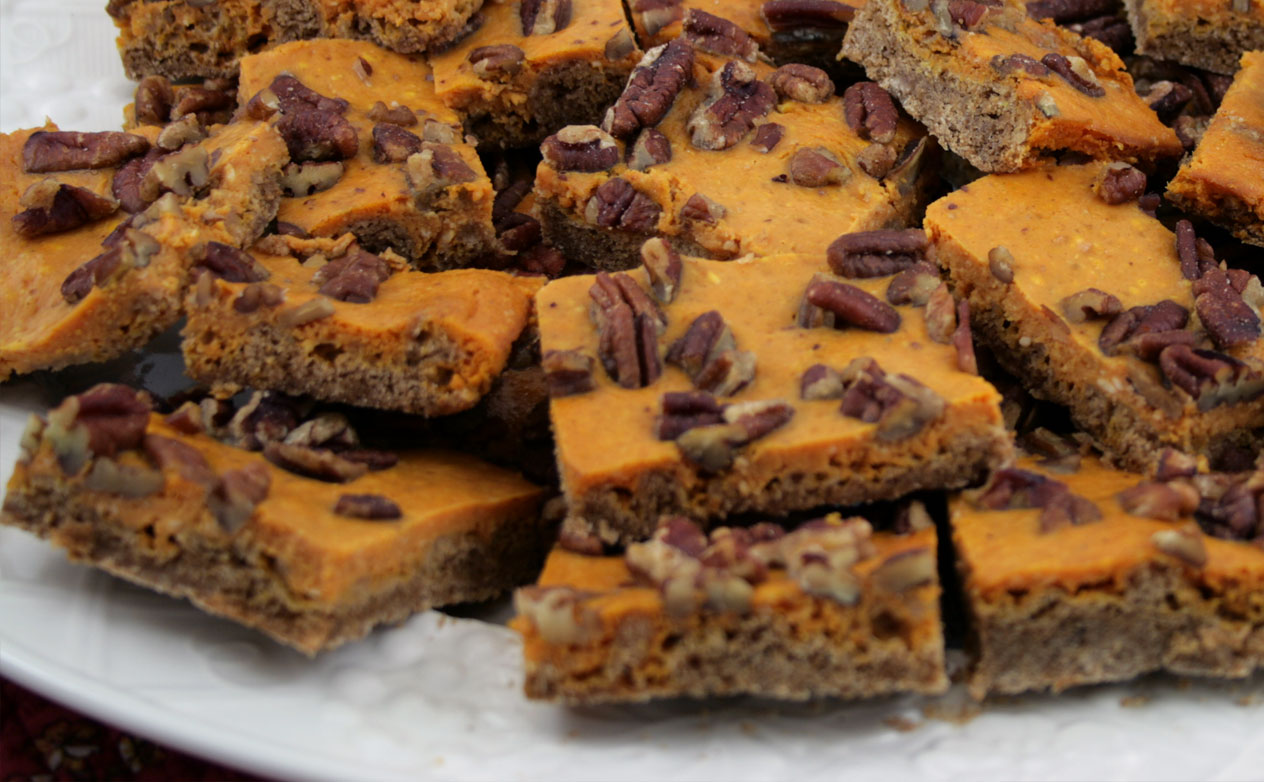 30 Minutes
Print
Ingredients:
1 box spice cake mix
1 egg
2 tablespoons melted butter
1 8-oz. package cream cheese, softened
1 14-oz. can sweetened condensed milk
1 16-oz. can pumpkin
2 eggs
½ teaspoon salt
1 cup chopped pecans
Method:
Preheat oven to 350 degrees F.
In a large bowl, combine cake mix, 1 egg, and melted butter; stir until mixture is well blended (mixture will be dry). Press into bottom of a 10-1/2 x 15-1/2 inch jelly roll pan.
In another bowl, beat cream cheese until fluffy. Add sweetened condensed milk, pumpkin, 2 eggs and salt; beat until mixture is smooth. Pour over crust. Sprinkle with pecans.
Bake 30 to 35 minutes, until filling is set. Cool in pan on a wire rack for 20 minutes. Chill. Cut into bars and store in airtight container in refrigerator.