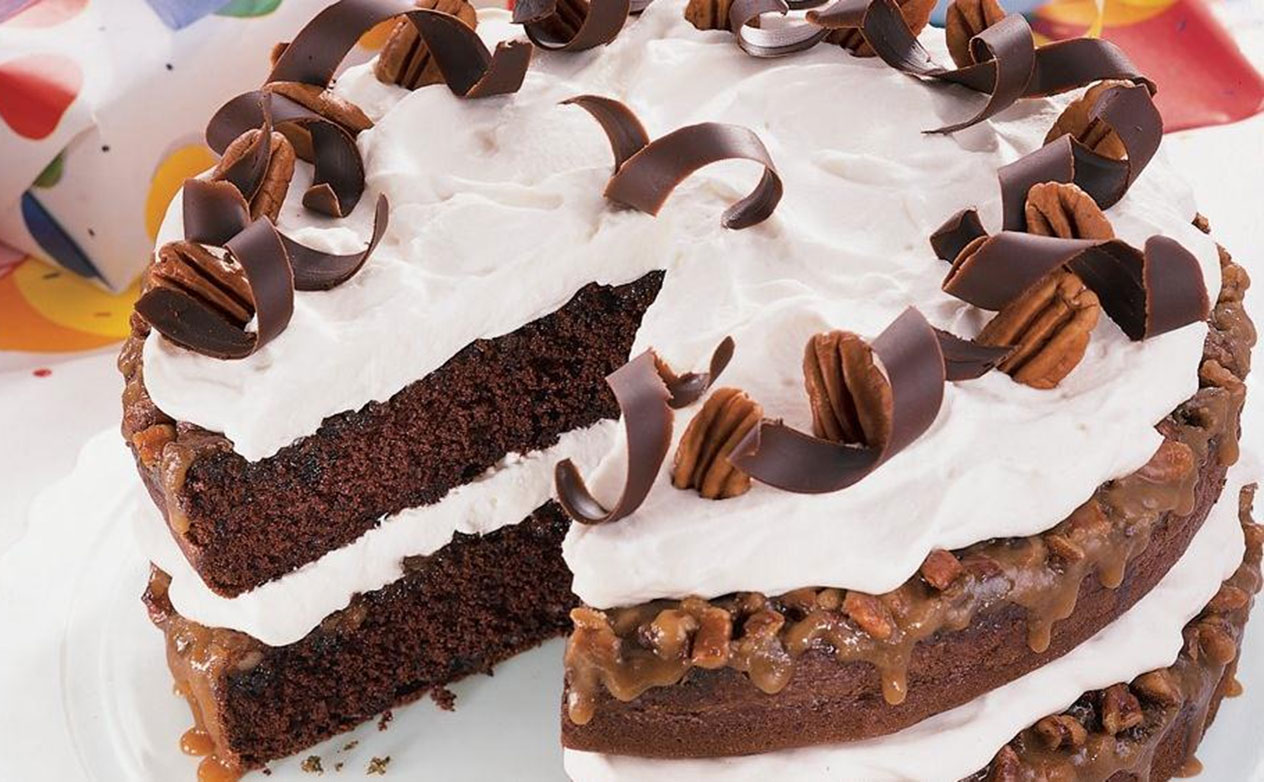 15 Servings
45 Minutes
Print
Ingredients:
Cake
1/2 cup butter
1/4 cup whipping cream
1 cup packed light brown sugar
3/4 cup chopped pecans
1 box (18.25 oz) Pillsbury® Moist Supreme® devil's food cake mix
1 1/4 cups water
1/2 cup pure vegetable oil
3 eggs
Topping
1 3/4 cups whipping cream
1/4 cup powdered sugar
1/4 teaspoon vanilla
Method:
Heat oven to 325°F. In heavy 1-quart saucepan, heat butter, 1/4 cup whipping cream and the brown sugar over low heat, stirring occasionally, just until butter is melted. Pour into ungreased 13x9-inch pan. Sprinkle evenly with chopped pecans.
In large bowl, beat remaining cake ingredients with electric mixer on low speed until moistened. Beat on high speed 2 minutes. Carefully spoon about half of batter over pecan mixture around edges of pan; spoon remaining batter into center of pan.
Bake 45 to 55 minutes or until cake springs back when touched lightly in center. Cool 5 minutes. Place heatproof serving platter upside down over pan; turn platter and pan over. Remove pan. Cool completely, about 1 hour.
In small bowl, beat 1 3/4 cups whipping cream with electric mixer on high speed until soft peaks form. Add powdered sugar and vanilla; beat until stiff peaks form. Spoon whipped cream onto cake. Serve with any remaining whipped cream. If desired, garnish with whole pecans and chocolate curls. Store in refrigerator.
High Altitude (3500-6500 ft): Heat oven to 350°F. Add 1/4 cup all-purpose flour to dry cake mix. Bake 50 to 60 minutes.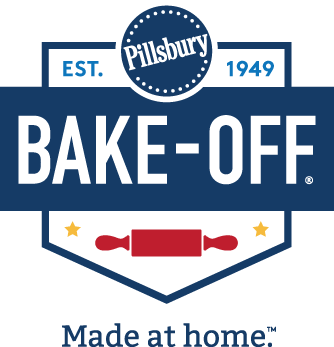 Julie Bengtson
Bemidji, Minnesota