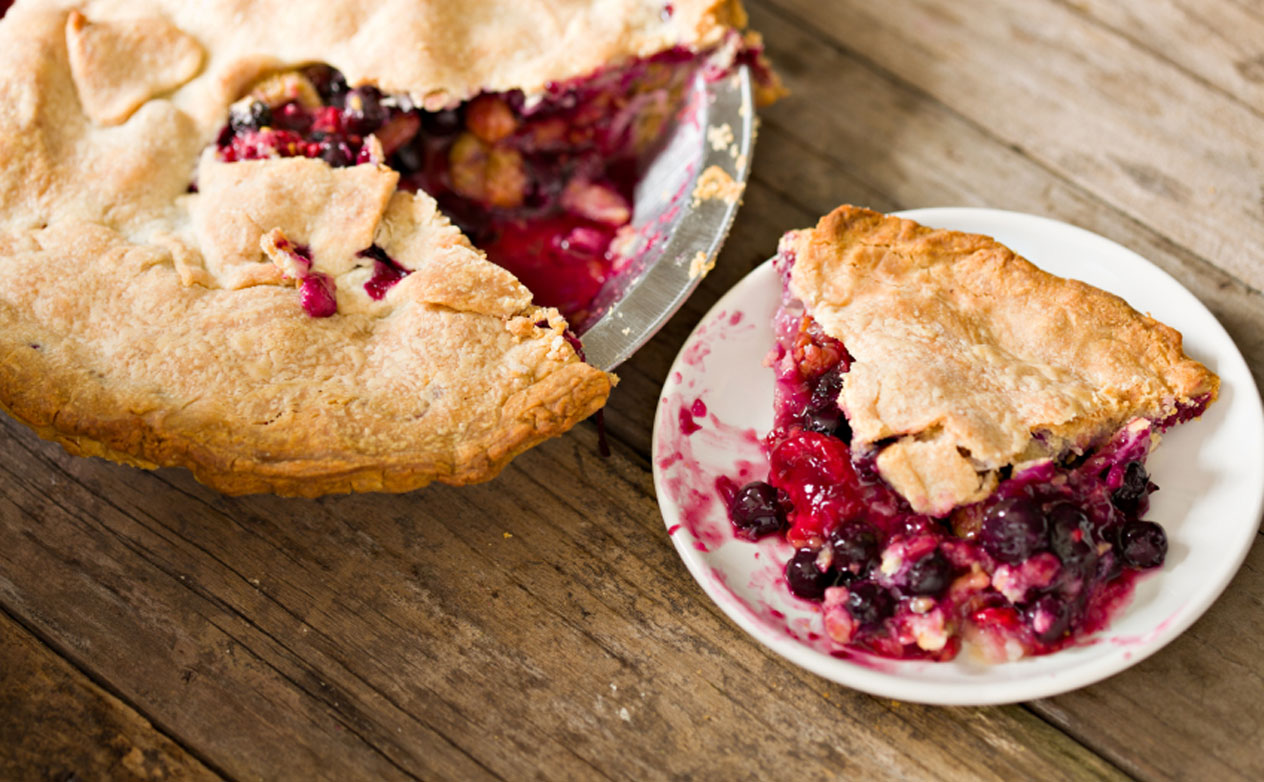 8 Servings
30 Minutes
Print
Ingredients:
1 package refrigerated pie crust
3/4 cup sugar
1/3-cup cornstarch
1-1/2 cup sliced strawberries
1-cup fresh blueberries
1-cup fresh raspberries
1 teaspoon lemon zest
1 tablespoon lime juice
1 egg white, slightly beaten (for top crust)
1 can cherry pie filling
Method:
Preheat oven to 350 F. Prepare pie crust according to directions. Mix all ingredients and pour into pie shell. Use a top crust or lattice if desired. Brush egg white on top crust. Bake for 30 to 40 minutes until crust is golden brown.