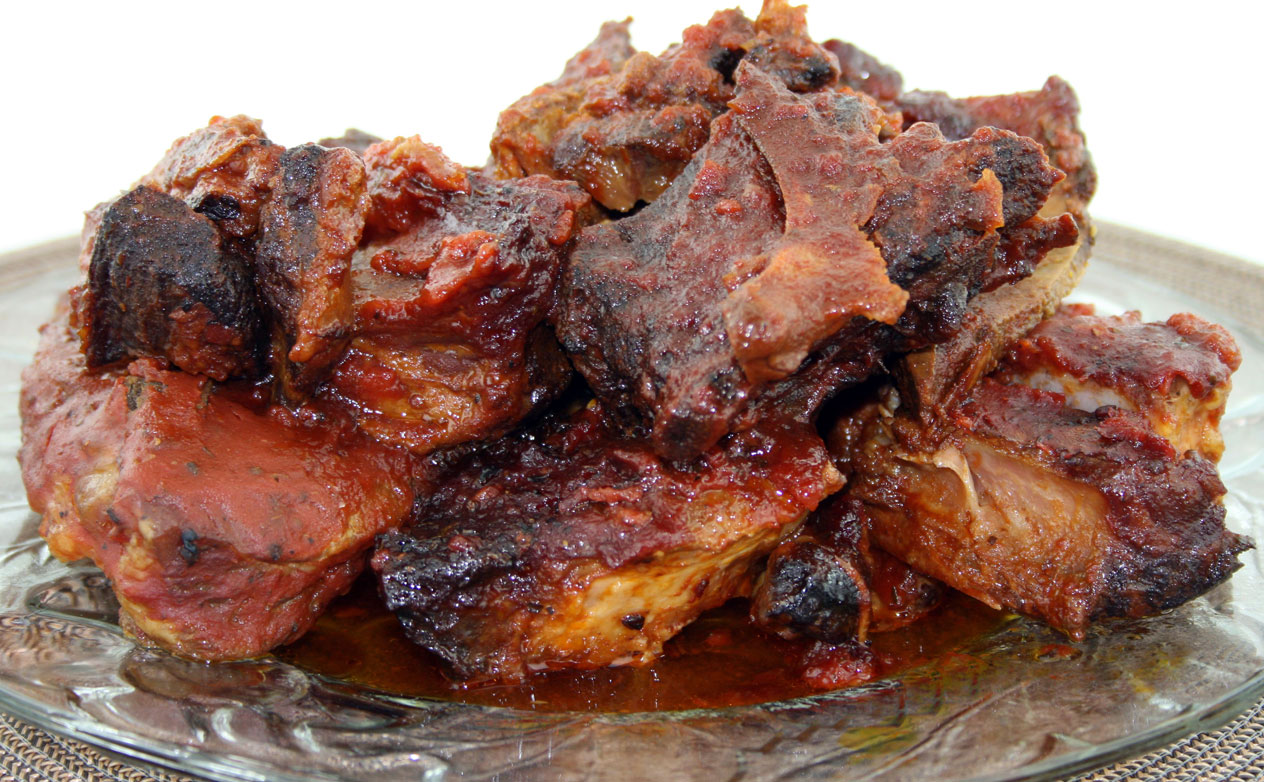 6-8 Servings
6 Hours
Print
Ingredients:
4 pounds pork baby back ribs
2 cups ketchup
3/4 cup chili sauce
3/4 cup packed brown sugar
1/3 cup vinegar
3 teaspoons dried oregano
1 tablespoon Worcestershire sauce
1/4 teaspoon hot sauce
2 tablespoons prepared yellow mustard
1 teaspoon salt
1/2 teaspoon black pepper
Method:
Preheat oven to 400 degrees F.
Place ribs in a roasting pan and bake for 15-20 minutes on each side. Remove from pan to drain.
Combine remaining ingredients in a bowl. Place ribs in a slow cooker and pour mixture over to coat well. Cook on lowest setting for 6 to 8 hours.