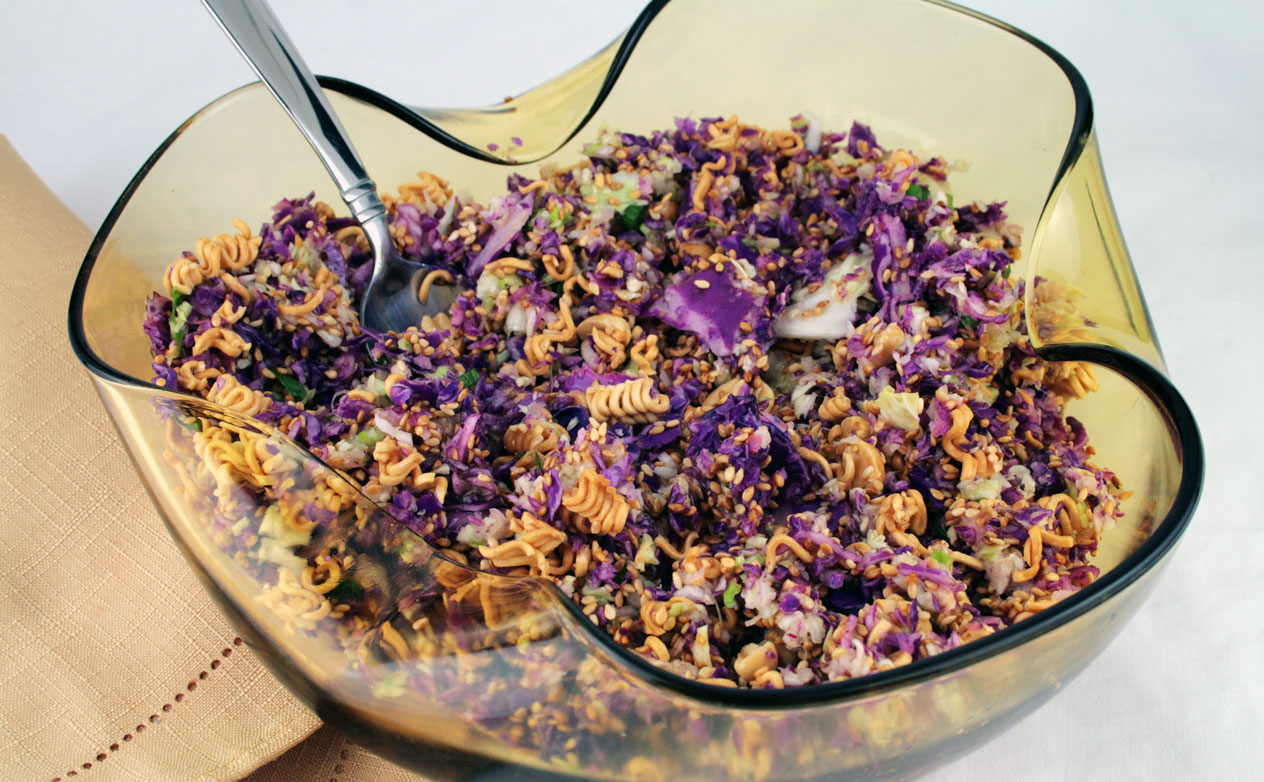 8 Servings
5 Minutes
Print
Ingredients:
1 (3 ounce) package chicken-flavored ramen noodle soup mix
1/4 cup peanut oil
4 tablespoon rice wine or white wine vinegar
2 tablespoons sugar
1/2 small head of cabbage, shredded
1/2 small head of red cabbage, shredded
2 green onions, sliced
3/4 cup salted, dry roasted peanuts
3/4 cup sesame seeds, toasted
Method:
Preheat oven to 400 degrees F.
Remove chicken flavoring packet and break noodles into smaller pieces and place in a roasting pan or casserole dish. Bake for 5 to 8 minutes until lightly browned.
Combine chicken seasoning packet, peanut oil, vinegar and sugar in a small bowl and whisk together until well blended.
When ready to serve, combine cabbages, vinegar mixture, green onions, peanuts, sesame seeds and noodles. Toss lightly.