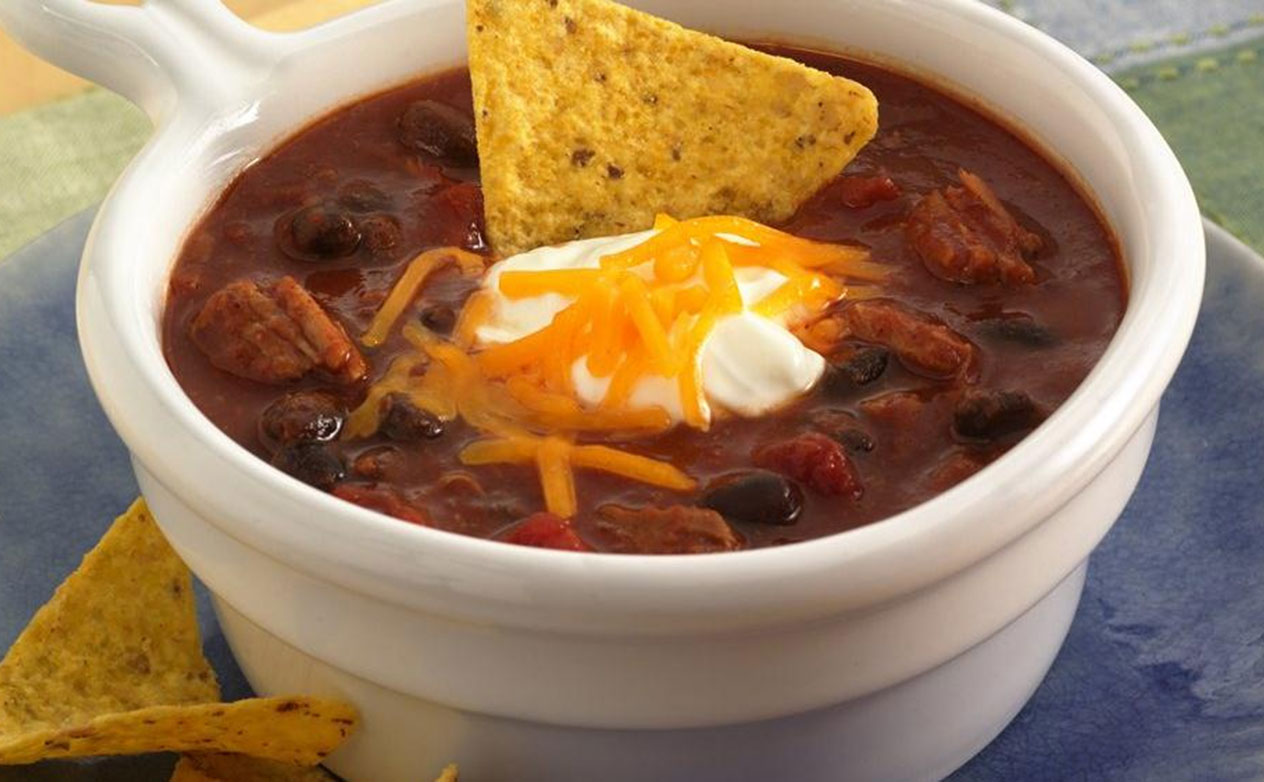 6 Servings
20 Minutes
Print
Ingredients:
1 container (18 oz) refrigerated original barbecue sauce with shredded pork or chicken
2 cans (15 oz each) black beans, drained, rinsed
1 can (28 oz) crushed tomatoes, undrained
1 can (14 oz) beef broth
1 package (1.25 oz) taco seasoning mix
1 teaspoon ground cumin
1 teaspoon chili powder
Toppings, if desired
Sour cream
Grated cheese (such as Colby-Monterey Jack or Cheddar)
Salsa
Pickled jalapeño slices and/or chopped green chiles
Red pepper sauce
Tortilla chips
Method:
In 4 1/2-quart Dutch oven or 4-quart saucepan, mix chili ingredients. Heat to boiling over medium-high heat, stirring occasionally.
Reduce heat; simmer uncovered 20 minutes, stirring occasionally.* Serve with choice of toppings.
High Altitude (3500-6500 ft): Add 1/ 4 cup water to all chili ingredients.
Chef's Notes:
For a thicker consistency and more flavor, simmer longer. If time does not permit longer cooking, mix 1 tablespoon cornstarch and 1/4 cup cold water until blended. Stir into chili; return to boiling and cook until desired consistency.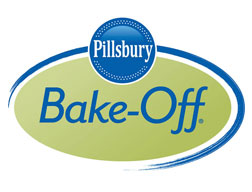 Liz Castle
Tujunga, California
Bake-Off® Contest 39, 2000
Bake-Off is a registered trademark of General Mills ©2007
2007 © and ®/™ of General Mills