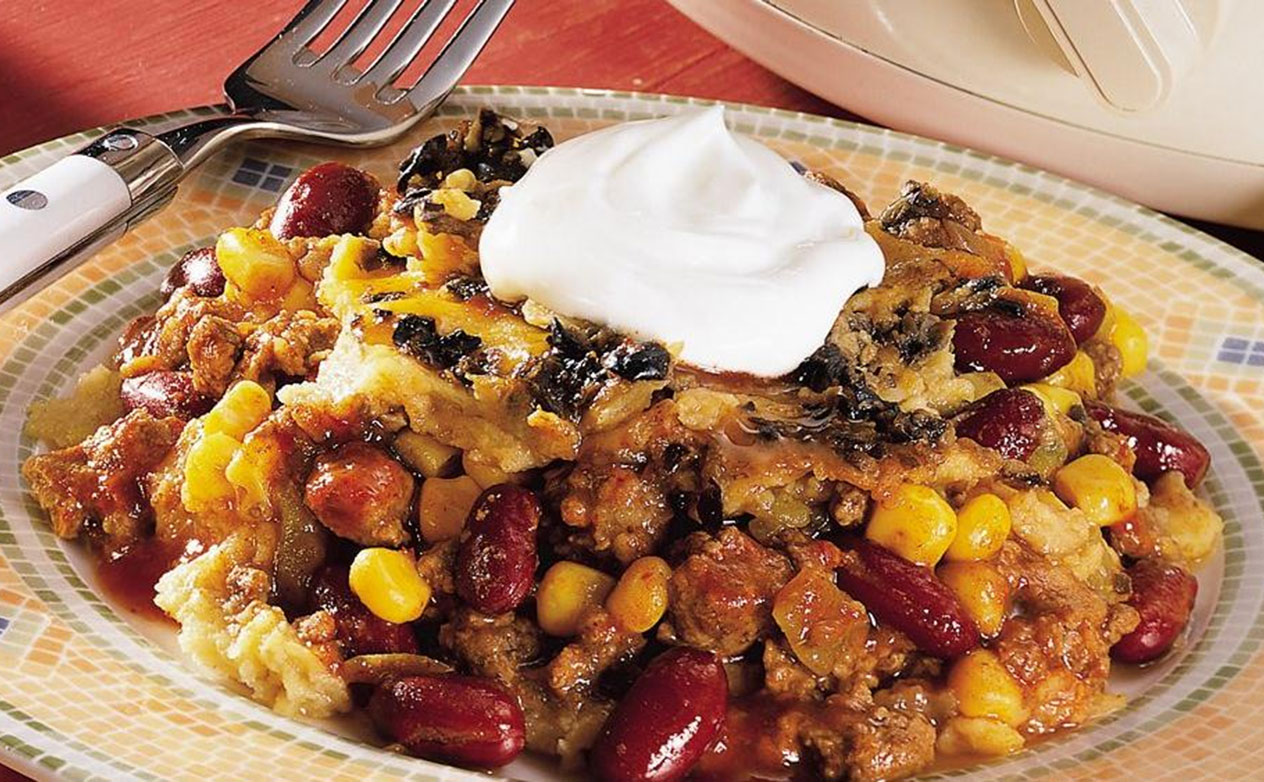 8 Servings
3 Hours
Print
Ingredients:
1 1/2 lb ground beef sirloin
1 small onion, chopped (1/3 cup)
1 clove garlic, finely chopped
1 package (1.25 oz) taco seasoning mix
1 teaspoon salt
1/2 teaspoon pepper
9 corn tortillas (5 1/2 inch)
1/2 cup chicken broth
1/2 cup tomato sauce
1 can (10 oz) enchilada sauce
1 1/2 cups finely shredded Cheddar cheese (6 oz)
2 cans (15 oz each) pinto, black or kidney beans, drained, rinsed
1 can (11 oz) whole kernel corn with red and green peppers, drained
1 can (4.5 oz) chopped green chiles
1 can (2.5 oz) chopped ripe olives
Sour cream
Method:
Brush inside of 3 1/2 or 4-quart slow cooker with oil, or spray with CRISCO® Original No-Stick Cooking Spray. In 10-inch skillet, cook beef sirloin with onion and garlic over medium-high heat 8 to 10 minutes, stirring frequently, until thoroughly cooked; drain. Stir in taco seasoning mix, salt and pepper.
Place 3 tortillas in bottom of slow cooker. Top with beef mixture, broth, tomato sauce and enchilada sauce. Sprinkle with 1/2 cup of the cheese. Layer 3 more tortillas. Top with beans, corn, green chiles, half of the olives and 1/2 cup cheese.
Top with remaining 3 tortillas. Sprinkle with remaining 1/2 cup cheese and olives. Cover; cook on high setting 2 1/2 to 3 hours or on low setting 6 to 7 hours. Uncover slow cooker for last 30 minutes of cook time. Top individual servings with sour cream.
Note: This recipe was tested in slow cookers with heating elements in the side and bottom of the cooker, not in cookers that stand only on a heated base. For slow cookers with just a heated base, follow the manufacturer's directions for layering ingredients and choosing a temperature.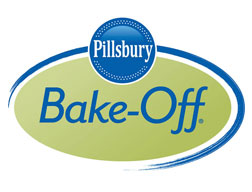 Liz Castle
Tujunga, California
Bake-Off® Contest 39, 2000
Bake-Off is a registered trademark of General Mills ©2007
2007 © and ®/™ of General Mills