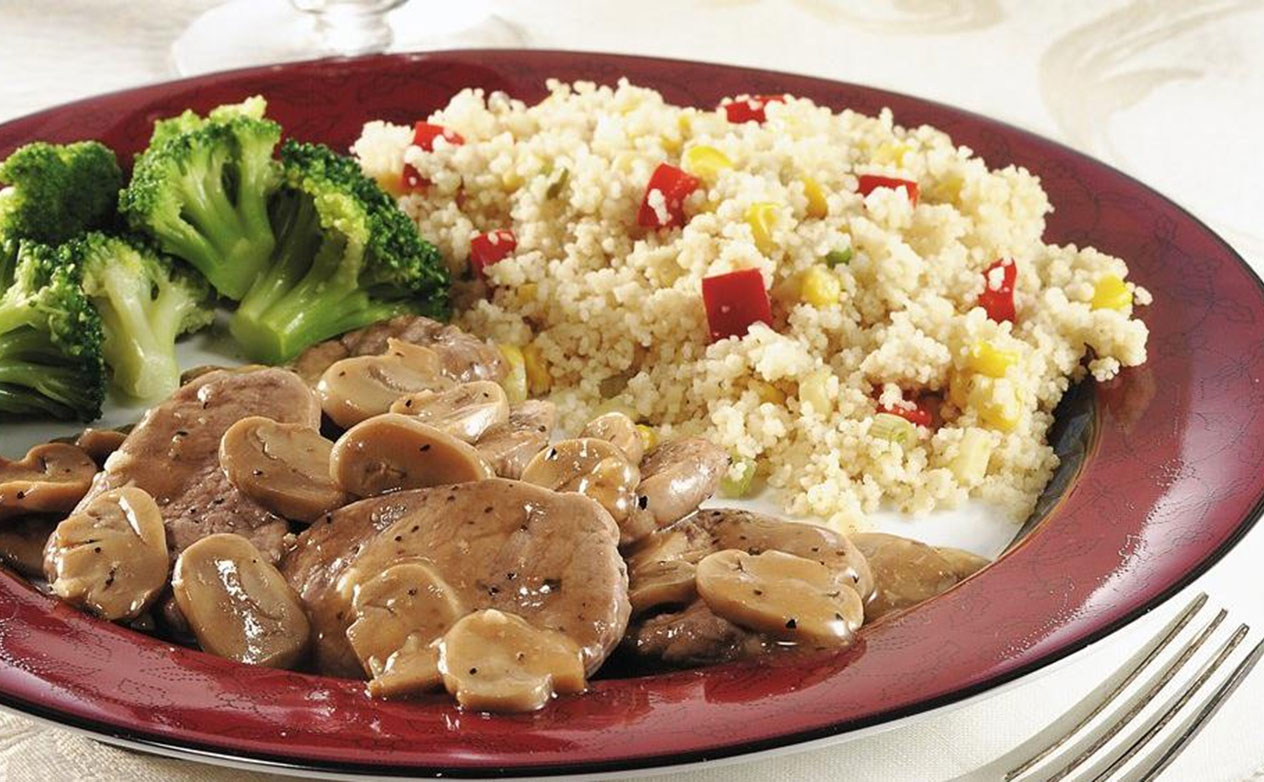 4 Servings
18 Minutes
Print
Ingredients:
1 lb pork tenderloins, cut into 1/2-inch slices
1 teaspoon salt
1/2 teaspoon pepper
2 tablespoons butter
1 teaspoon finely chopped gingerroot
1 teaspoon finely chopped garlic
1 tablespoon cornstarch
1 cup apple juice
1/4 cup water
2 tablespoons balsamic vinegar
2 jars (4.5 oz each) sliced mushrooms, undrained
2 cups water
1/2 teaspoon salt
1 1/4 cups uncooked couscous
1 cup frozen gold and white corn (from 1-lb bag)
1/2 medium red bell pepper, chopped
3 green onions, chopped
1/2 teaspoon Chinese five-spice powder
Method:
To flatten each pork slice, place between 2 pieces of plastic wrap or waxed paper. Working from center, gently pound pork with flat side of meat mallet or rolling pin until about 1/4 inch thick; remove wrap. Sprinkle pork with 1 teaspoon salt and pepper.
In 12-inch skillet, melt butter over medium-high heat. Add pork; cook 8 minutes, turning once, until browned on both sides. Remove pork from skillet. Add gingerroot and garlic to skillet; cook and stir 1 minute or until tender.
In medium bowl, mix cornstarch, apple juice, 1/4 cup water and the vinegar. Add to mixture in skillet. Heat to boiling. Reduce heat to medium-low. Add mushrooms (with liquid) and pork; cook 10 minutes, stirring occasionally, until sauce is desired consistency.
Meanwhile, in 2-quart saucepan, heat 2 cups water and 1/2 teaspoon salt to boiling. Stir in couscous, corn, bell pepper, onions and five-spice powder until well mixed. Remove from heat. Cover; let stand 5 minutes. Serve couscous with pork mixture.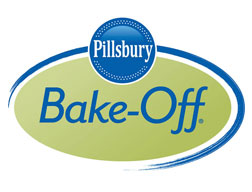 Liz Castle
Tujunga, California
Bake-Off® Contest 39, 2000
Bake-Off is a registered trademark of General Mills ©2007
2007 © and ®/™ of General Mills