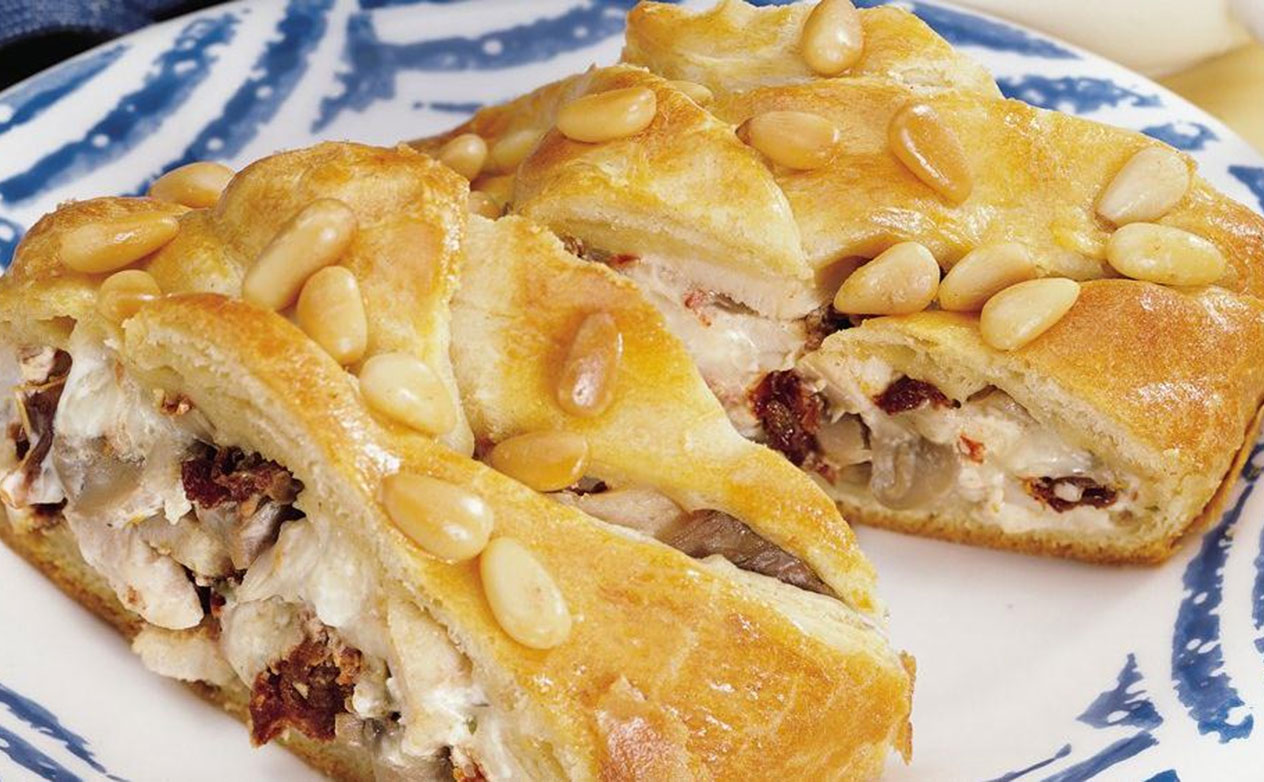 6 Servings
28 Minutes
Print
Ingredients:
1/4 cup light cream cheese with roasted garlic (from 8-oz container)
1/4 cup chive-and-onion sour cream potato topper (from 12-oz container)
1 2/3 cups (about 1/2 lb) cooked turkey breast strips (1x1/4x1/8 inch)
2/3 cup shredded Italian cheese blend (2 1/2 oz)
1/3 cup julienne-cut sun-dried tomatoes in oil, drained, 1 tablespoon oil reserved
1 jar (4.5 oz) sliced mushrooms, well drained
1 can (8 oz) refrigerated crescent dinner rolls
1 to 2 tablespoons beaten egg
2 to 3 tablespoons pine nuts
Method:
Heat oven to 350 degrees F. Lightly grease cookie sheet with shortening or cooking spray. In medium bowl, mix cream cheese and sour cream until smooth. Stir in turkey, cheese, tomatoes and mushrooms until well mixed.
Unroll dough into 2 long rectangles; place on cookie sheet. Overlap long sides to form 14x9-inch rectangle. Firmly press edges and perforations to seal.
Spread turkey mixture in 3-inch lengthwise strip down center of dough. With scissors or sharp knife, make cuts 1 inch apart on long sides of dough to within 1/2 inch of filling. Alternately cross strips over filling.
In small bowl, mix egg and reserved 1 tablespoon tomato oil until well mixed. Brush oil mixture over dough; sprinkle with pine nuts.
Bake 28 to 35 minutes or until deep golden brown. Cool 5 minutes. Cut crosswise into slices.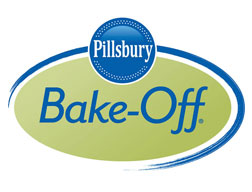 Liz Castle
Tujunga, California
Bake-Off® Contest 39, 2000
Bake-Off is a registered trademark of General Mills ©2007
2007 © and ®/™ of General Mills