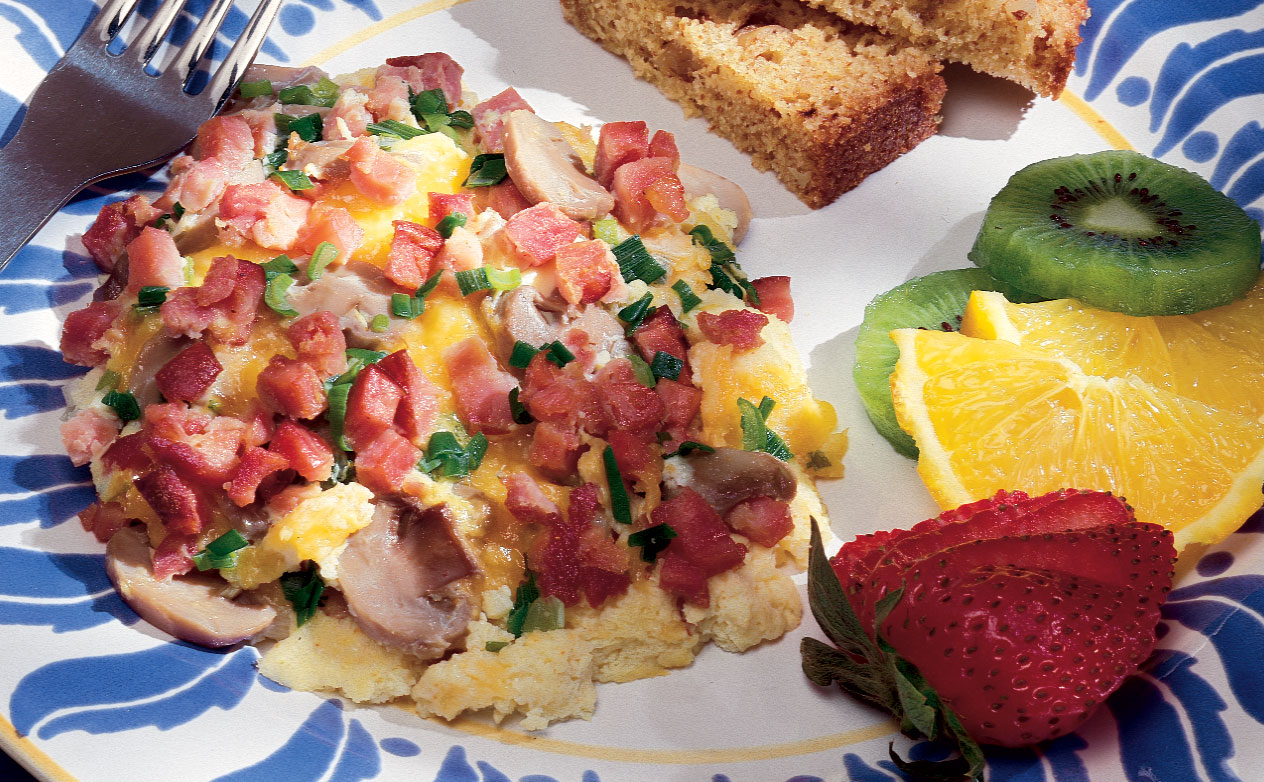 8 Servings
53 Minutes
Print
Ingredients:
1 box (10 oz) frozen broccoli & cheese flavored sauce
1 can (10.2 oz) refrigerated biscuits
10 eggs
1 1/2 cups milk
1 teaspoon ground mustard
Salt and pepper, if desired
2 cups diced cooked ham
1/3 cup chopped onion
1 cup shredded Cheddar cheese (4 oz)
1 cup shredded Swiss cheese (4 oz)
1 jar (4.5 oz) sliced mushrooms, drained
Method:
Heat oven to 350 degrees F. Cut small slit in center of broccoli & cheese sauce pouch. Microwave on High 3 to 4 minutes, rotating pouch 1/4 turn once halfway through microwaving. Set aside to cool slightly.
Meanwhile, spray bottom only of 13x9-inch (3-quart) glass baking dish with non-stick cooking spray. Separate dough into 5 biscuits. Cut each biscuit into 8 pieces; arrange evenly in dish.
In large bowl, beat eggs, milk, mustard, salt and pepper with wire whisk until well blended. Stir in ham, onion, cheeses, mushrooms and cooked broccoli & cheese sauce. Pour mixture over biscuit pieces in dish. Press down with back of spoon, making sure all biscuit pieces are covered with egg mixture.
Bake 40 to 50 minutes or until edges are deep golden brown and center is set. Let stand 10 minutes before serving. Cut into squares.
High Altitude (3500-6500 ft): Heat oven to 375 degrees F.