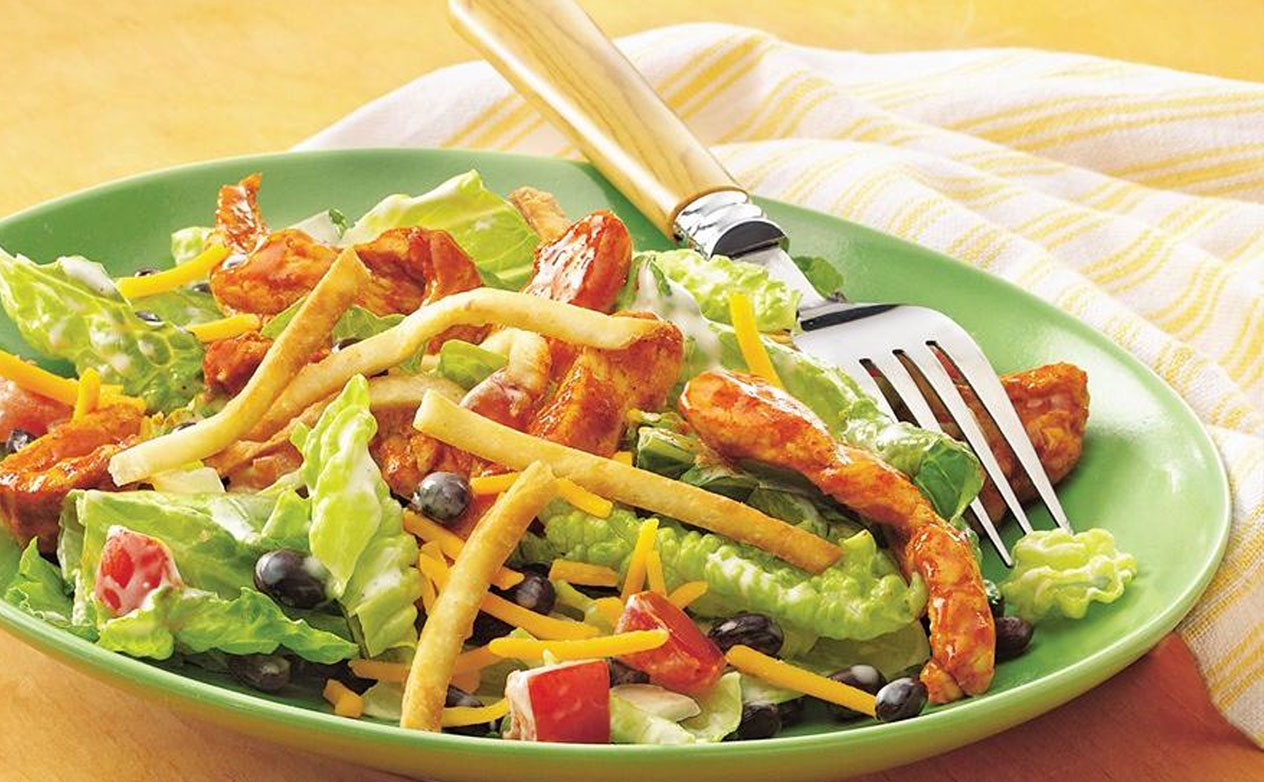 Create a chicken salad with flair with this Mexican chicken salad recipe. Serve it with salsa for an extra kick.
4 Servings
8 Minutes
Print
Ingredients:
2 tablespoons vegetable oil
4 flour tortillas for soft tacos & fajitas (from 10.5-oz package), cut into thin strips
4 boneless skinless chicken breasts, cut into thin strips
1 package (1.25 oz) taco seasoning mix
1/4 cup water
4 cups mixed salad greens
1 medium tomato, chopped (3/4 cup)
1 small onion, chopped (about 1/3 cup )
1 can (15 oz) black beans, drained, rinsed
1/4 cup ranch dressing
1 cup shredded cheese (4 oz)
Salsa
Method:
In 10-inch skillet, heat 1 tablespoon of the oil over medium-high heat. Add tortilla strips; cook 6 to 8 minutes, stirring frequently, until crisp and golden brown. Remove from skillet; set aside.
To same skillet, add remaining tablespoon oil and the chicken; cook and stir over medium-high heat until chicken is no longer pink in center. Stir in taco seasoning and water; cook 2 to 4 minutes, stirring frequently.
Meanwhile, in large bowl, gently toss salad greens, tomato, onion, beans and dressing. Spoon salad mixture onto individual serving plates.
Arrange chicken over salad; sprinkle with cheese and tortilla strips. Serve with salsa.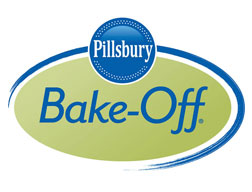 Liz Castle
Tujunga, California
Bake-Off® Contest 39, 2000
Bake-Off is a registered trademark of General Mills ©2007
2007 © and ®/™ of General Mills